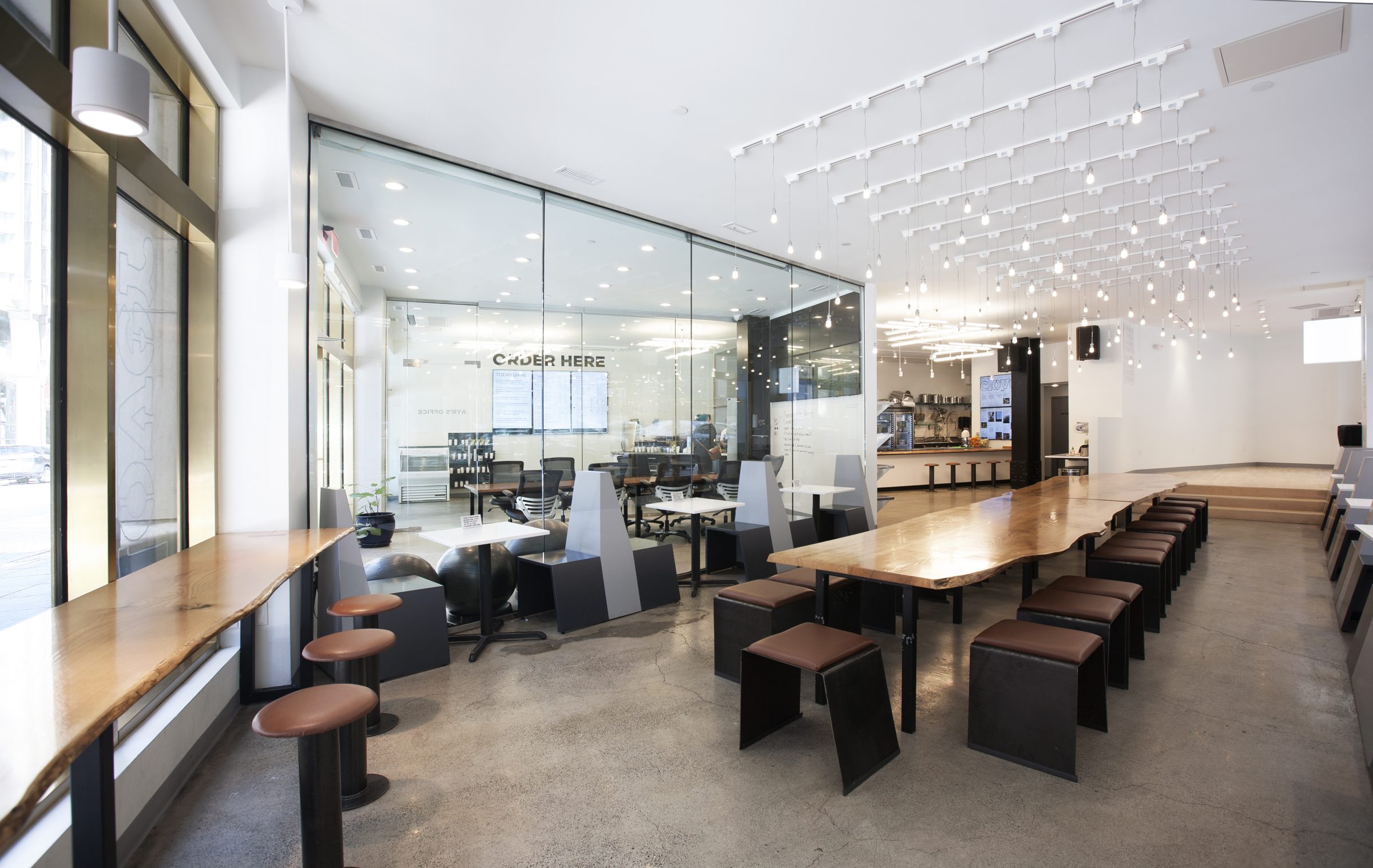 Part of a larger concept for healthy fast food, the Clover mission is to revolutionize the way food is produced, distributed, and ultimately consumed. Through a system of local hubs, restaurants, pods, and food trucks,  community networks are emphasized. Scaled up, this will have an enormous positive impact on the environment since the polluting capacity of modern food systems is on par to buildings and automobiles. FIN is one of the latest iterations of Clover designs, which continues to play with the idea of reflectivity and transparency to create casual minimalism.
Clover FIN makes use of a central light installation to create layers of space between the communal eating area, separate conference room and the exterior.
FIN features a retail pop-up space which flows into the main eating area
Simply angling one of the sides of the plywood bench allows customers to reconfigure the seating to create different social groups or to form storage pockets between the benches.